Hello. I'm wavalien.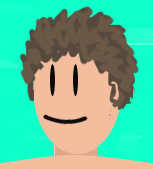 I love surfing more than anyone else in the world.
I have been surfing for many years and have a lot of experience.
Therefore, there are many tips I would like to teach you.
Without a doubt, surfing is the best sport.
The experience of riding the waves is the greatest pleasure ever. I want many people to know this pleasure. That's why I started this site.
This is a site for beginners in surfing
What you can see this site
1.You will be able toknow how to takeoff.
*Takeoff means standing on the surfboad to ride the waves.
2.You will be able to know how to do a long ride.
Features of this site
1.You will find the tips for a successful takeoff in the shortest possible time.
2.There may be tips that other sites do not have.
*I will publish you the secret methods I got from may ezperience.
I will add articles little by little every day. 

I would be very happy if you became a reader. If so, my motivation will increase and I will want to write a lot of articles.


Thank you for visiting this site.
Hits: 26