In this article, I will introduce my favorite Japanese music.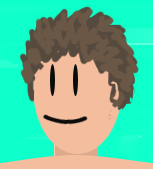 Wavalien
Oliver
music? Is it related to surfing?
This article has nothing to do with surfing. This blog is all about surfing methods. Take a break, listen to music and relax. The choice of music is my personal preference. I wish you had some music you like.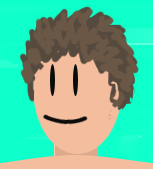 Wavalien
What you can see in this article
You can know Japanese music. But it doesn't help you improve your surfing.
Artist-Miki Matsubara Song-Mayonaka no door( Midnight door)~stay with me
It has become a hot topic as a revival hit in the world. No. 1 on the global chart of Spotify viral chart. A feat of music 40 years after its release.
In recent years, Japanese city pop in the 1970s and 1980s has been booming. This song is also attracting attention from club DJs, YouTube and subscription service curators around the world. Rankings soar in the world's music streaming services.
Artist-Mariya Takeuchi Song-Plastic Love – Short ver.
Artist-Yasuyuki Okamura Song- Buーsyaka Loop
This is a live video of the famous Japanese artist Yasuyuki Okamura. It has a unique rhythm.
The lyrics in this song don't mean much. Please listen with glue.
Artist-KICK THE CAN CREW feat.Yasuyuki Okamura Song-住所(Jyu-syo)
Artist-Sakanaction Song-Shin takara jima(New treasure island)
Check out the video below. In addition to great music, the cheerleader's performance is also a highlight.
Artist-PIZZICATO FIVE Song- It's a beautiful day
Artist-PIZZICATO FIVE
Song-Baby portable rock
Artist-YOASOBI  Song-夜に駆ける(Yoru-ni-kakeru)
 夜に駆ける(Yoru-ni-kakeru)=Run at night
Artist-YOASOBI Song-群青(Gun-jyo) 
群青(Gun-jyo)=Ultramarine
Artist-YOASOBI
Song-群青(Gun-jyo)
English ver.
Singer-Mitsuki Takahata Song-Daydream Believer
It is a cover of the hit song of Monkees, Daydream Believer. This is the theme song for the Japanese animated movie 「ひるね姫」=Hirune hime=Napping Princess. Mitsuki Takahata, a famous Japanese actress, sings.
The original songs of Daydream Believers are as follows.
Original/Artist-The Monkees Song-Daydream Believer
Great music. Daydream Believers are also very famous in Japan. Daydream Believers is one of my favorite songs.
Artist-Hajime Chino
Song -GIATRUS, THE FIRST MAN
This song is the ending theme of the 1970s TV anime."GIATRUS, THE FIRST MAN". It's a very kind and sad good song.
Surfing/Important/Do 7 movements for successful pop-up in less than 1 second
Hits: 928