How do you choose a surfboard?
Do you get advice at the shop? That's a very good way.
Or do you look for it on the internet?
There is a lot of surfboard information on the internet as well.
If you are looking for a surfboard on the internet, there are the best sites.
Do you know Mr. Noel Salas's Surf'n Show?
I think it's the best review of surfboards.
The greatness of Surf'n Show
・ Evaluation by one surfer
・ Abundant riding videos
・Beginners know which surfboard to buy
The fun and difficulty of choosing a surfboar
Choosing a surfboard is one of the pleasures of surfing.
Even if they look the same, the ride quality is completely different.
Rockers, outlines, and thicknesses can be quite different, even with slight differences.
This difference cannot be discerned just by looking at it.
Yes, you won't know until you get on the surfboard.
The same is true for advanced users.
I will talk about when I buy a surfboard in the shop.
From the side of the surfboard, I check if it's a high rocker or a low rocker.
I grab the surfboard rail. Check the shape of the rail.
I hold the surfboard aside. Check the width and volume.
And I imagine the performance of a surfboard. Then choose a surfboard.
However, when I actually ride it, it's completely different from what I expected.
I wish I knew the performance and features of the surfboard before I bought it.
So I'll check the surfboard review.
I check the surfboard manufacturer's site or talk to the shop clerk.
However, it seems difficult to compare the performance and characteristics
of surfboards from different manufacturers.
Surfboard Review of Mr. Noel Salas's Surf'n Show
I would like to introduce you to a great site. It's Mr.Noel Salas's surf'n show.
Evaluation by one surfer
Mr.Noel Salas is an expert surfer.
He reviews surfboards from various manufacturers.
Akila Aipa
Cabianca Surfboards
Channel Islands
DHD Surfboards
Fire Wire
Haydenshapes
Lost Surfboards
LSD Surfboards
JS
Pyzel Surfboards
Roberts Surfboards
Rusty
Sharpeye Surfboards
Slater Designs
Spyder Surfboards
Stamps
SuperBrands
Tomo Surfboards
Xanadu Surfboards
One surfer is reviewing these surfboards. Since one surfer is the standard, we can see a comparison of surfboards from different manufacturers. This is very valuable.
Abundant riding videos
There are many sites that review surfboards.
However, I don't see many videos on the surfboard.

At the surf'n show, you can see a lot of Noel's riding videos.
You can see the features of the surfboard by watching the video. This is very valuable.

Beginners know which surfboard to buy
The evaluation of the surfboard has the following elements.
FLEX & FEEL
USER FRIENDLY
FLOW
PADDLING
SPEED
CARVING
RAIL TO RAIL
POCKET SURFING
I think beginners should choose a surfboard that is USER FRIENDLY and easy to paddling.
If a beginner fails to choose a surfboard, it will be difficult to improve. be careful.
It is a link. It's a very good site, so please take a look.
Below are articles related to surfboards. Please read it if you like.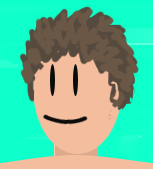 Wavalien
How to choose a surfboard for surfing beginners to improve
How to choose surfboard for beginners ~My failure story
My experience
I am already 50 years old. My physical strength is also decreasing.
So I was looking for a high performance surfboard with an easy paddle.
I found out about Pyzel Surfboards gremlin at the Surf'n Show.
The evaluation of the paddle was the highest.
And,I bought gremlin. As Mr, Noel said, it was a surfboard with a really easy paddle.
I am very happy to be able to buy a really good surfboard.
How was this article?
Choosing a surfboard is very important for beginners.
I hope this article will be useful to you.
Thank you for reading.
Hits: 948