Surfing is a very dangerous sport.
What do you think is particularly dangerous?
shark? Poisonous jellyfish? A girlfriend who has been left alone on the beach for 3 hours?
I think it's a head injury.
A wiped-out surfer's surfboard may hit you.
You may wipe out and hit your head against the rocks on the ocean floor.
This time, I will introduce a helmet that protects your head.
What you can see in this article
・Gath Surfing Helmet Review
GATH RV (Retractable Visor) Surf Hat

I have been using the gath surfing helmet for many years.
The helmet I'm using is old, so I bought a new one.
Do you think helmets aren't cool for surfing?
···I think so, too.
But,
Still,
This helmet is amazing. Once you start using it, you won't be able to stop.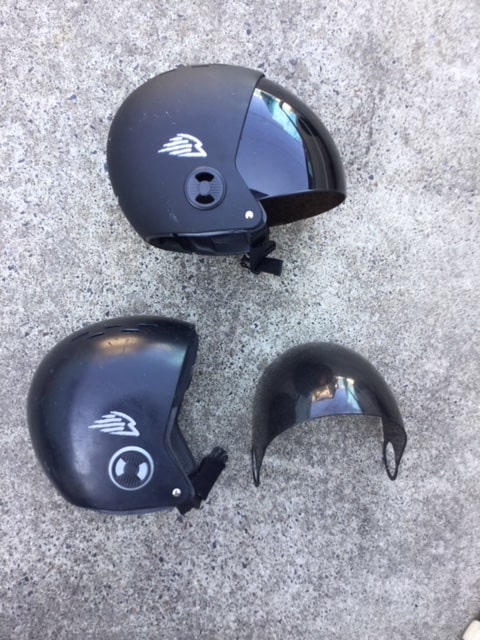 Above is a new one I recently purchased.
Below is the one that has been used for 3 years. I removed the visor.
Gath helmets are very compact. And it's very light.
It is a hard shell. It protects your head firmly.
The visor is UV-blocking and protects your skin from UV rays.
Like sunglasses, it's not dazzling.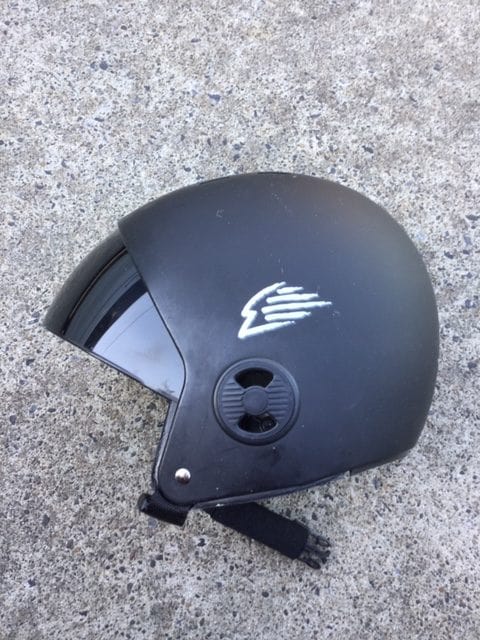 The neck area is designed so that you don't hit your neck
when you raise your neck when paddling.
The visor can be opened and closed.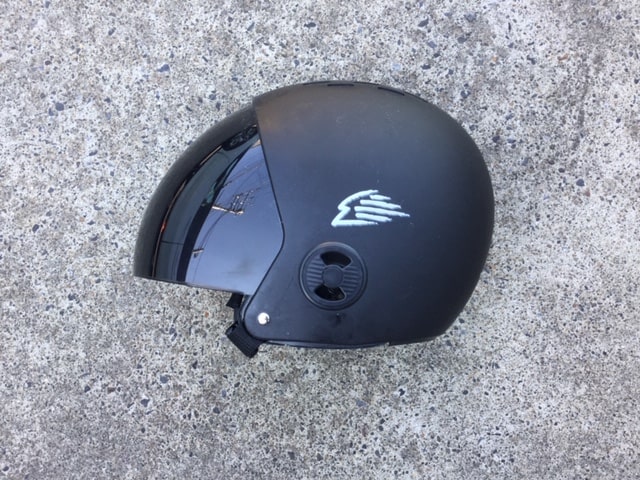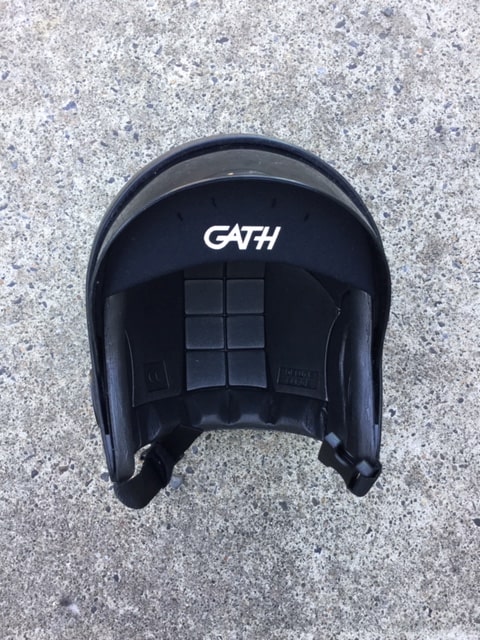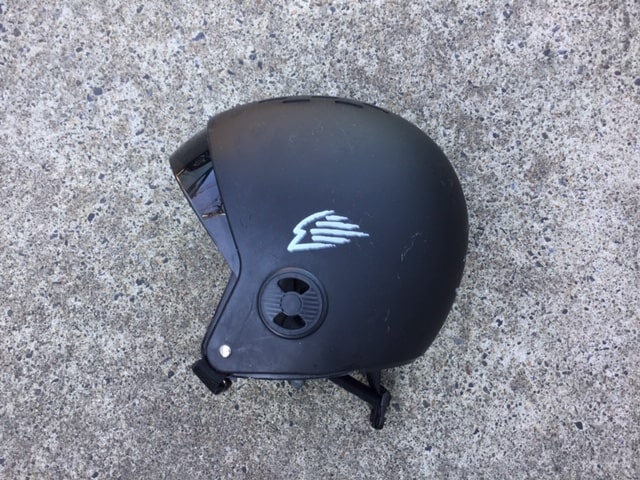 If you close the visor, you will be exposed to the power of the waves during a duck dive.
I open the visor to make it easier to duck dive when the waves are big.

But be careful.
If you move the visor part, it will be scratched little by little.
If you move it a lot, the scratches on the visor will obscure the front.
If that happens, visibility will be poor.
The visor is fully close.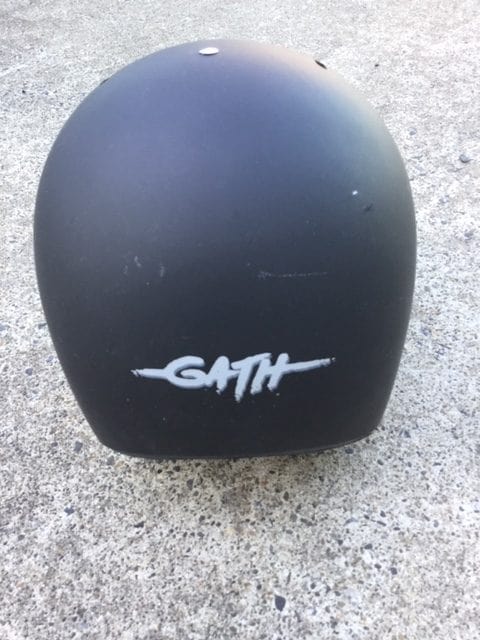 Rear view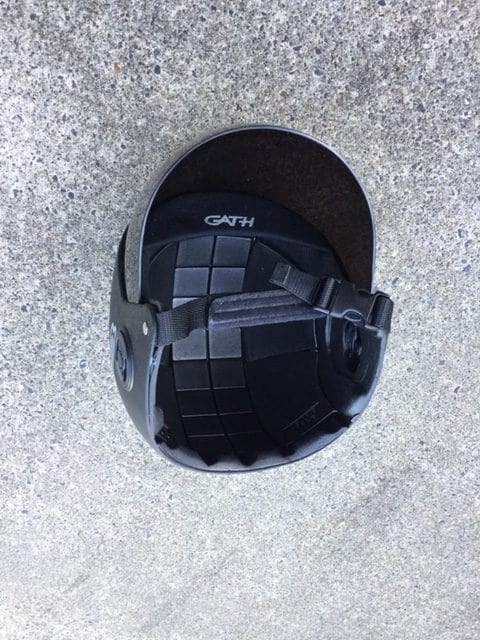 It's inside.
It has a soft pad and is comfortable.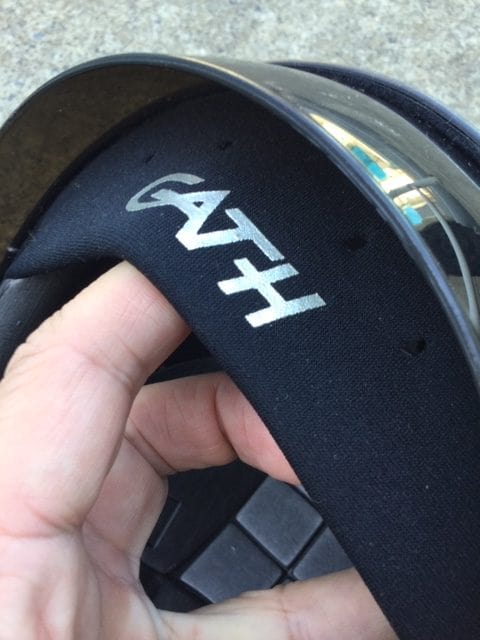 The front part is chemical fiber. It fits softly on the forehead.
This feels very good.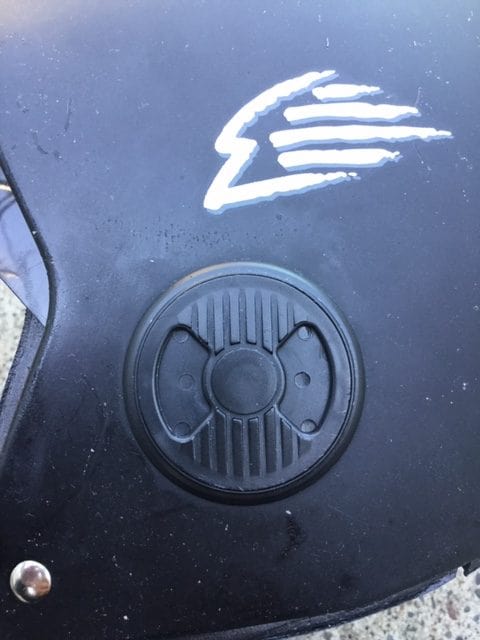 The ear ventilator can be opened and closed.
This is the closed state.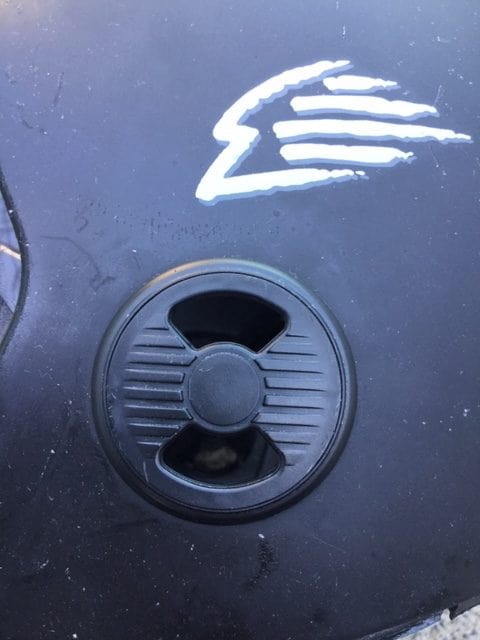 This is the open state.
It makes the sound easier to hear.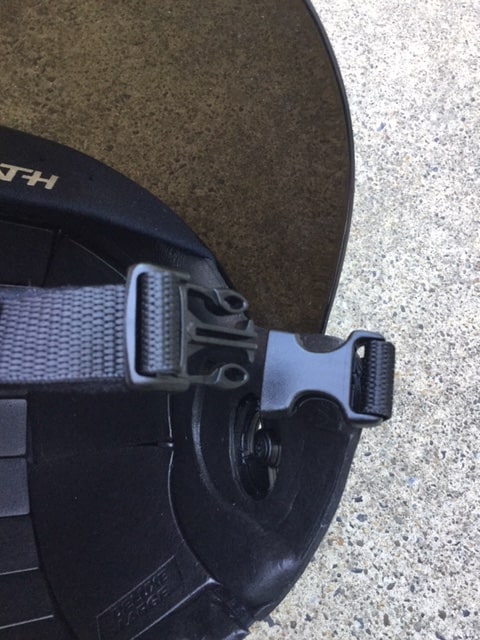 Parts that connect the neck straps.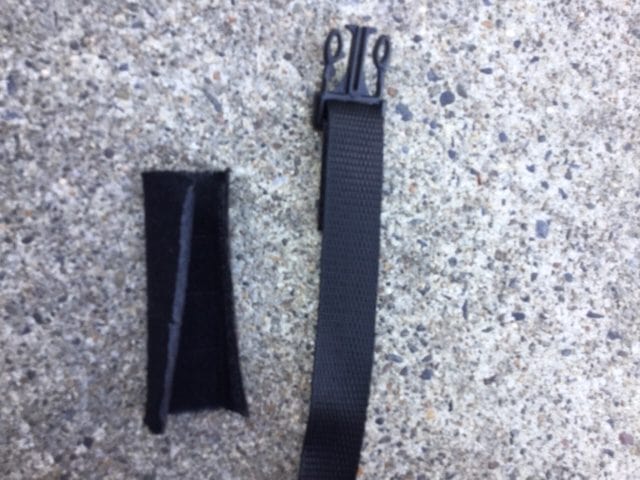 A soft cover is attached to the neck strap.
The visor part can be removed and attacthed.
Below is the GATH RV I bought 3 years ago.
The visor part will be slightly scratched if used for a long time.
The visibility was getting worse, so I removed the visor part.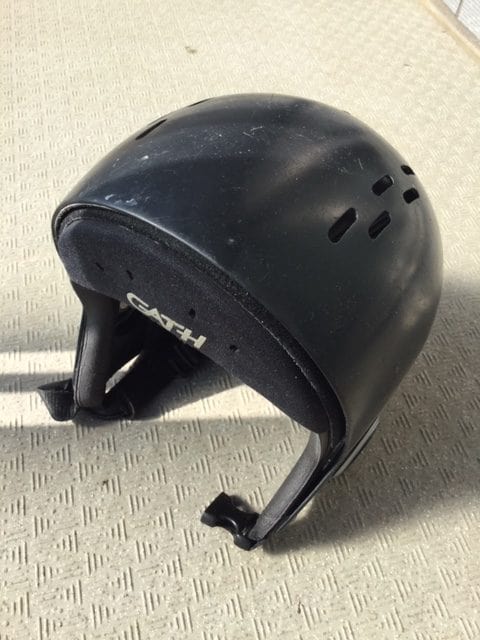 It's hard to see in the photo, but it's been used for 3 years,
so it's full of scratches.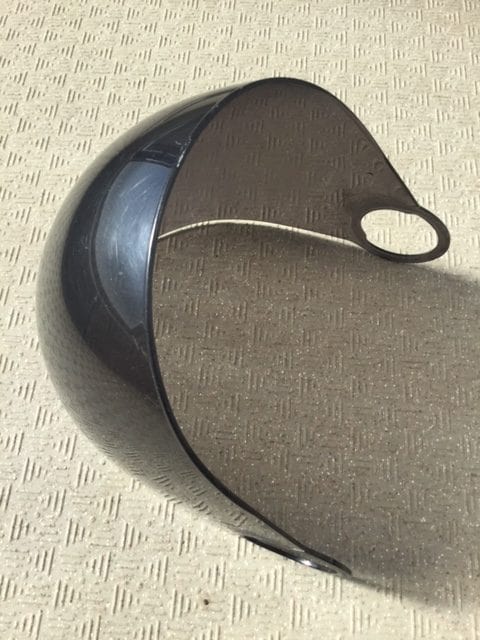 Review
Good
・Very sturdy shell.Excellent in preventing injuries.
・Very compact. Very light weight
・A shape that fits your head and does not shift
・Excellent UV protection
Bad
・May be uncool for surfing
・The visor part is easily scratched


My experience
At first I was confused about using this helmet. I felt it wasn't cool.
However, when I tried it, it was very comfortable. It fits my head and is
so light that it doesn't feel strange while surfing.
A very sturdy shell gives me peace of mind.
At a crowded point, I'm less afraid if someone else's surfboard hits me.
Even at the shallow reef points, I have the courage to ride the waves.
It doesn't matter if my surfboard hits my head when wiping out.
Thanks to this helmet , I am able to surf aggressively.
The UV cut function of the visor is also excellent.
My skin is sensitive to UV rays.I have atopic dermatitis.
My skin gets tattered by sunburn.
Once upon a time, I tried so many different types of sunscreens to avoid sunburn.
However, the sunscreen cream fell off while surfing, and the effect was small.
Surfing is like going inside a washing machine.
So I spend less time surfing. This was very painful for me.
However, gath RV has solved all of these problems.
With this visor, the UV rays of the midsummer sun can be greatly blocked.
I have become able to surf for a long time. I'm really happy.
I am very grateful for this helmet.
Owen Wright uses a GATH helmet
Let's start surfing! I will teach you how to take off.
How to remove and install the visor part
I will explain how to remove and replace the visor part
First, open the ear ventilator.
Next,insert the Audio vent spanner into the hole and turn it counterclockwise.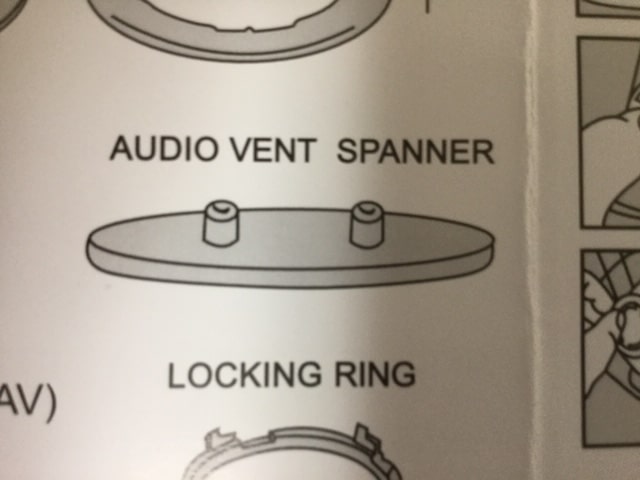 But I lost the Audio vent spanner.  I use a usuarl spanner instead.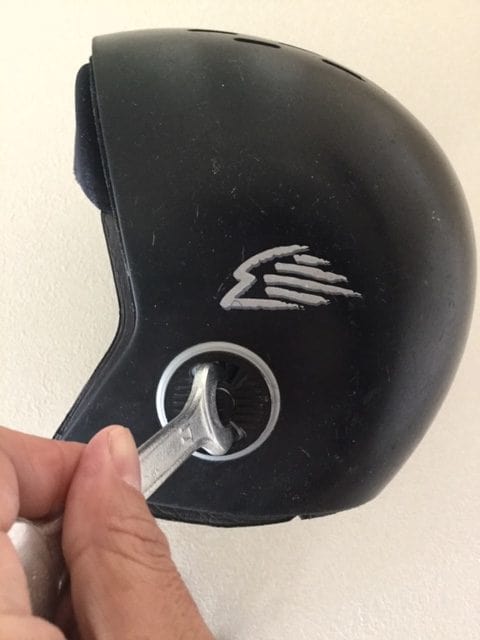 You can remove the ear ventilator by turning the spanner to the left.
The ear ventilator has come off.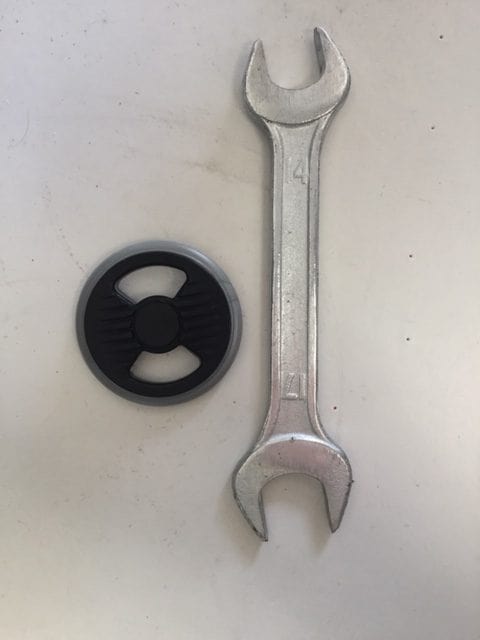 Insert the visor part into the helmet and secure the round hole in the visor with the ear ventilator.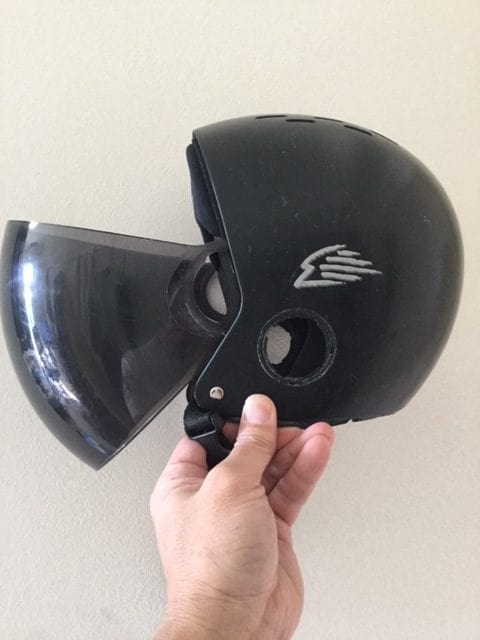 I am inexperienced in removing and installing the visor.
Therefore, I felt it was a little difficult task.
Due to the shape of the visor, it cannot be removed smoothly
from the helmet and cannot be installed smoothly.
I thought it would break if I put some force on the visor.
Thank you for reading.
Hits: 92