You wil be able to takeoff in the shortest time
Get the whole picture first.Know from the start of the paddle to the takeoff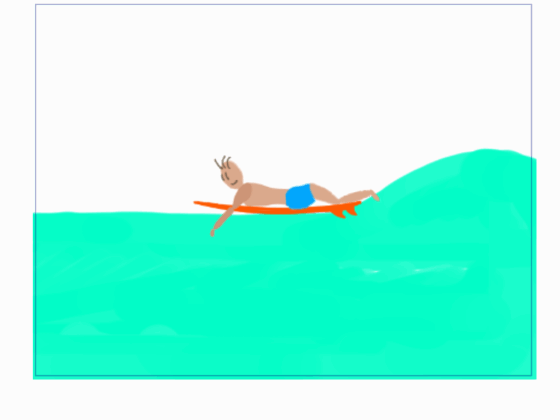 I will explain in 6 steps.
I will explain the secret method. If you can do these things, you will be able to take off.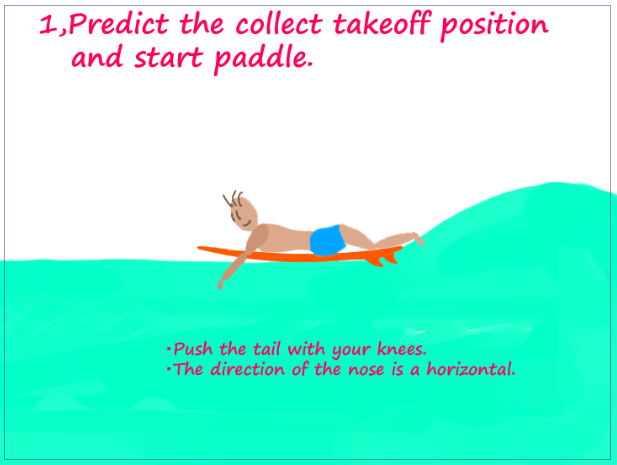 Predict the correct takeoff position first.
It will take some time for your paddle speed to accelerate to sufficient speed.
Therefore, start paddle early.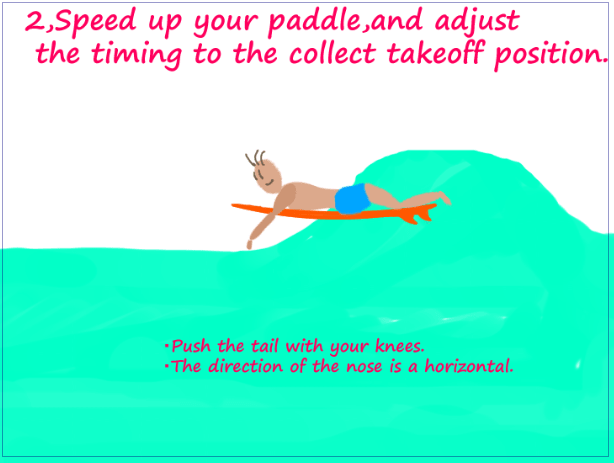 Increase paddle speed. Feel the waves pushing up the tail.
If you push the tail firmly with your knees, you can convert the pushing force of
the wave into a forward force. Keep the surfboard horizontal.
That way, you can receive the force of the waves most efficiently.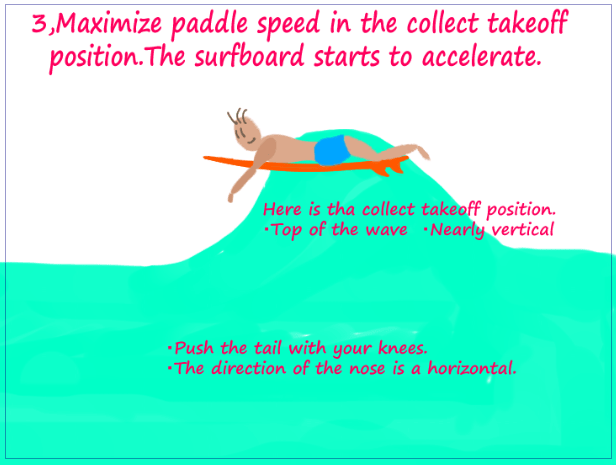 The correct takeoff position is where the waves are close to vertical.
Just before the waves break. You need to get the maximum paddle in this position.
You need at least 10 paddles from the start of the paddle to this position.
The waves lift the tail. Push it in firmly with your knees. Keep the surfboard level.
If you can do these things, your surfboard will start accelerating.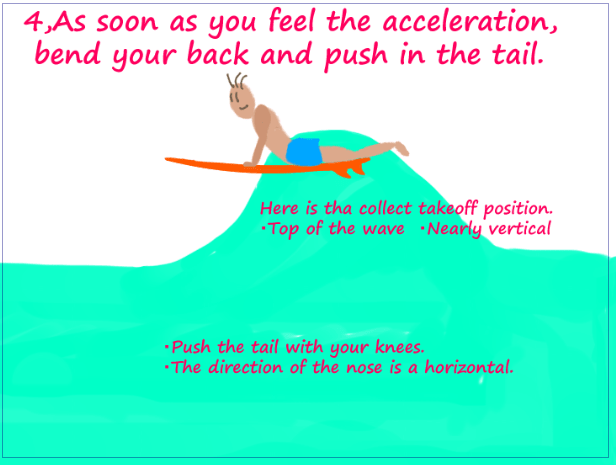 As soon as you feel the surfboard accelerate, bend your back and push the tail further
to prepare for the pop-up. Keep the surfboard horizontal.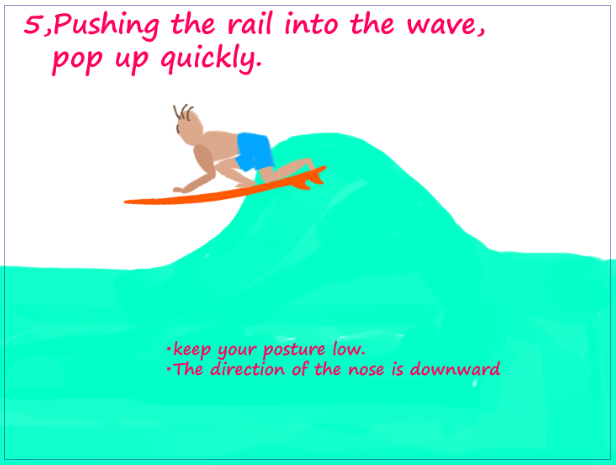 Push the rail on the wave side firmly into the slope of the wave.
Pop up with your posture low. Keep your head low.
Look ahead, not down, in the direction you are heading.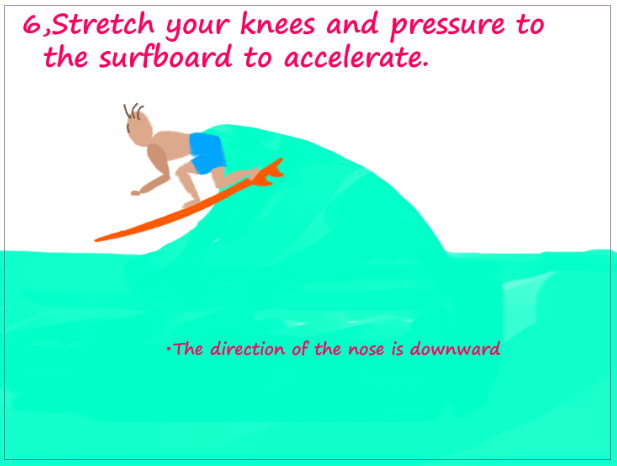 Stretch your knees and apply pressure to the surfboad.Keep your head low.
It is successful to have the image of pushing the surfboad down without mobing
the position of the head.
That's the whole takeoff. I drew it simply, but it's all important.
To do these, you need to know the details of the technique.
Please check the details.
Hits: 230